Biography
"The translator must not only grasp the obvious content of the message, but the subtle nuances of meaning, the emotional overtones of words, and the stylistic features that determine the flavour and feeling of the message". (Eugène Nida)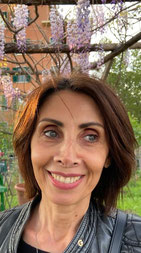 I am a freelancer working with clients and agencies who need to translate into or write their texts in Italian.
Relying on a solid background in my sectors of specialization, I translate and write exclusively in my native language, to ensure that my texts are perfect from the linguistic, stylistic and cultural standpoint.
My goal is to forge lasting professional relationships with my clients built on trust, professionalism and direct communication, to offer customized solutions and achieve outstanding results together.
After studying political science and international relations, then acquiring my MBA, I worked for over ten years in multinational and multicultural companies where the working language was English, in the areas of corporate communication and human resources.
In 2005, I enrolled a professional specialization course in technical, business, and publishing industry translation from English and French into Italian, at the École Supérieure d'Interprètes et de Traducteurs (ESIT) of the Sorbonne. Upon graduation, I decided to wed my professional experience and training to my personal fascination with language, culture, translation and writing, becoming a freelance translator and copywriter.
Member of AAE-ESIT (Association des Anciens Elèves de l'ESIT).
Member of SFT (Société Française des Traducteurs) whose code of professional conduct I apply.
You can also find me on LinkedIn, Twitter, and on my blog Tra le righe (in Italian).
Monica Messina